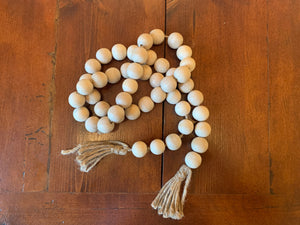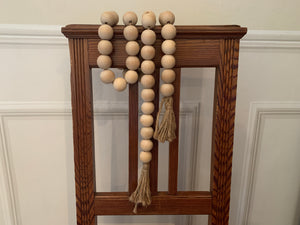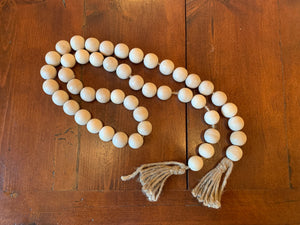 Tasseled Bead Strand
Please note, orders made today will ship Lordwilling October 14th.

These handmade strands of wooden beads with jute tasseled ends are the perfect understated accent piece for your home. They make a lovely addition for both Christmas and Easter decorations, and can also be used year round on a coffee table, shelf, desk, or hanging on a wall.   
The total length of each strand of beads is five feet, or 60 inches. The beads on the strand are all uniform size and measure 1.25 inches across. There is some looseness between beads to allow the strand to be draped or hung.  
This item is hand made of unstained wood and jute fibers.