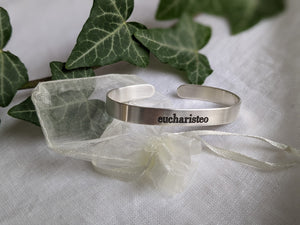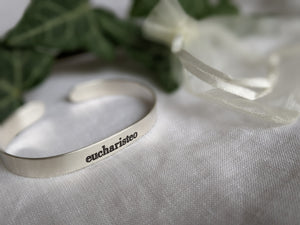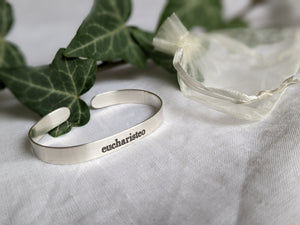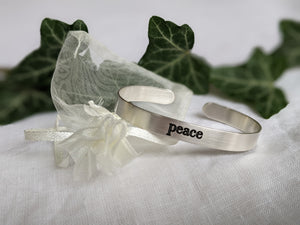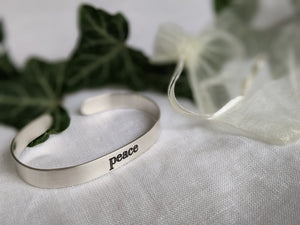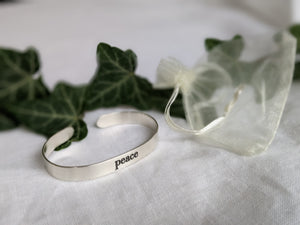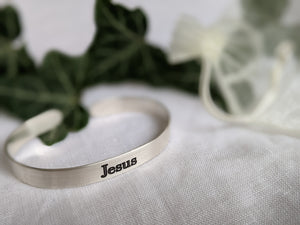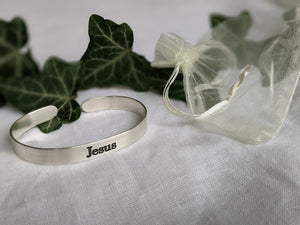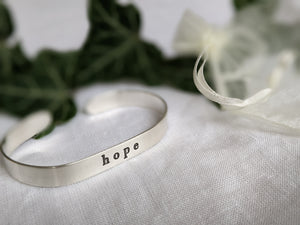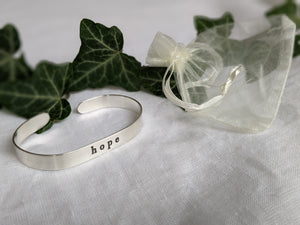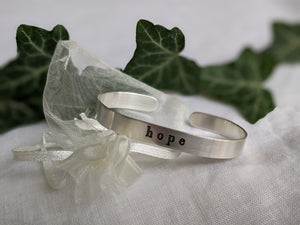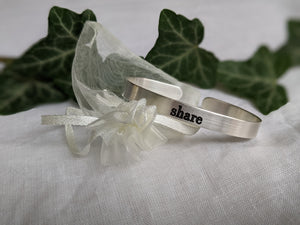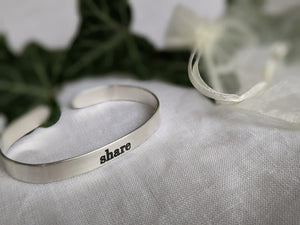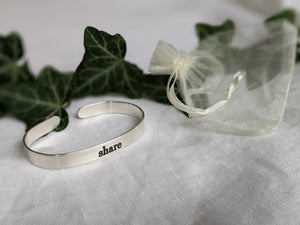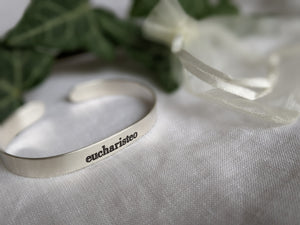 Silver Cuff Bracelet
Orders made today will ship October 14th.
We are excited to re-introduce our new sterling silver cuff bracelet, handcrafted to perfection with a simple yet elegant design. This bracelet is a beautiful reminder of the hope that carries us forward, and a physical way to hold our beliefs close to our hearts and hands.
Made of high-quality sterling silver and shaped to fit any wrist, this bracelet comes in the form of a cuff that is adjustable to fit any size. The bracelet is deeply engraved with one of the following words:
eucharisteo
cruciform
connect
peace
Grace
Jesus
h o p e
share
But Jesus
Beloved
You can choose the variant you want to order from the drop down menu above the add to cart button. 
The bracelet comes packaged in an ivory-colored organza, silk drawstring pouch, making it the perfect gift for yourself or a loved one. The font used for the engraving is exactly the same as seen in the picture and the bracelet measures 6 inches x 1/4 inches.
Don't miss out on this opportunity to own a piece of jewelry that not only looks beautiful but also holds a deeper meaning. Order your bracelet today and keep the hope that carries you forward close to your heart.