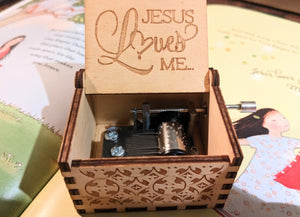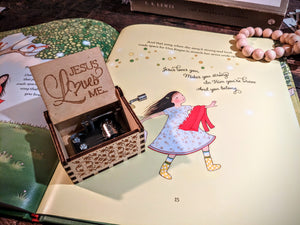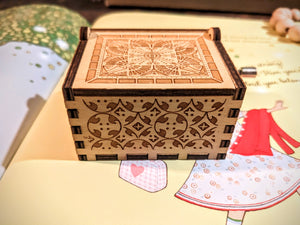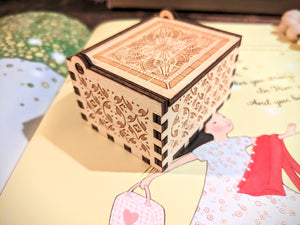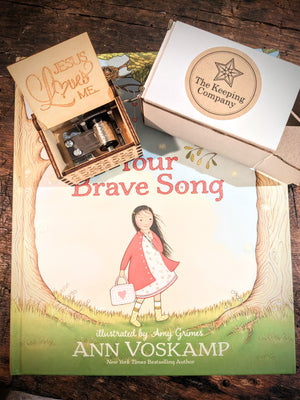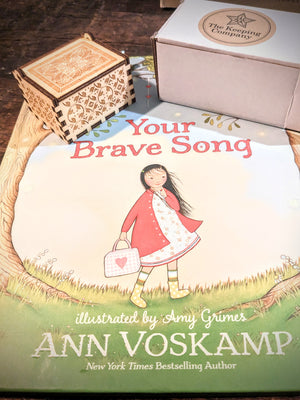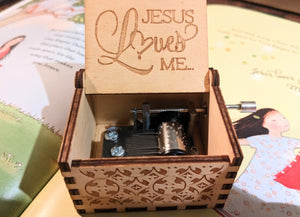 Jesus Loves Me - Music Box
Introducing our exquisite hand-crafted wooden music box – the perfect gift or keepsake for any occasion. Our music box features intricate laser engraving, adding to its timeless old-world charm, ensuring that it will be cherished by you and your loved ones for generations to come. With its vintage appearance, this wooden music box not only serves as a beautiful decoration but also serves as a tangible reminder of God's constant love and grace for us.
Please note, orders made today with a music box will ship October 14th.
To accompany the recently released, beautifully illustrated children's book "Your Brave Song" written by Ann Voskamp, we have commissioned and are offering a small number of tiny, beautiful music boxes that play the first verse of "Jesus Loves Me."
The melody of our music box is the timeless Christian song, "Jesus Loves Me," written by Anna Warner in 1859. The melody was composed by William Batchelder and has remained one of the most beloved Christian songs for well over a century, particularly among children.
Measuring just 2.56" x 1.97" x 1.46" (6.5cm x 5cm x 3.7cm), our music box is small and portable, making it easy to take with you wherever you go. No batteries or electricity are required; simply crank the handle and the music will play. It should be noted that the music will only play while the handle is being turned.
Our music box is a versatile gift that is perfect for a range of occasions, including birthdays, Christmas, Easter, baptisms, graduations, encouragement, housewarming, and Mother's Day. It is also an ideal gift for first-time mothers, new babies, and anyone who needs a reminder of God's love.
At The Keeping Company, we are motivated by our passion for providing classic gifts that express beauty and faith. Our music box will delight all ages with the timeless promise of God's love for you.