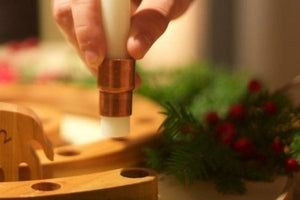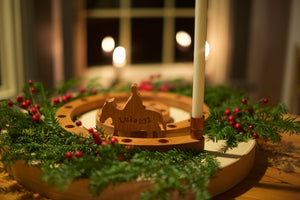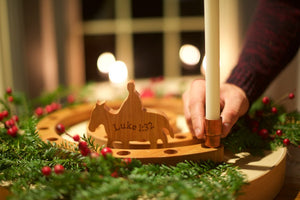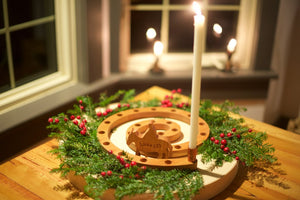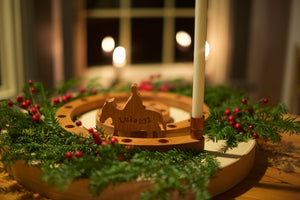 Copper Candle Sleeve
Please note, orders made today will ship Lordwilling December 7th. 
(Please note, the sleeve does not fit into the wreath, it rather rests as a sleeve *sort of like a ring on a finger* on the 3/4 inch candle.  The candle then sits in the wreath, and the sleeve catches any dribbles of wax.  The second and third picture may be useful in demonstrating this.)
This video my brother made, may also be useful :)
These copper candle sleeves are meant to catch and hold any stray wax that could trickle down your 3/4 inch candles.  The copper sleeves fits over 3/4 inch candles and then widens to catch wax that would run down on to the wreath, while also providing a pleasing copper accent.
For best use, we recommend taking the sleeve off after each use and removing wax that has been caught, and not to allow the candle burn down into the copper.