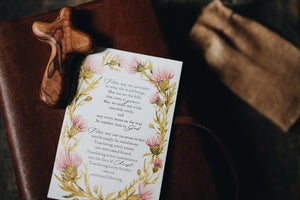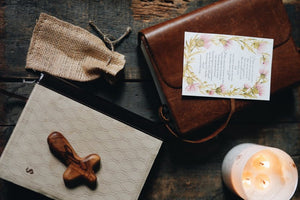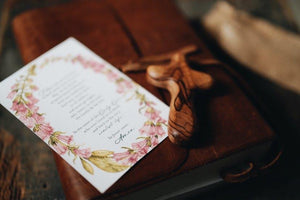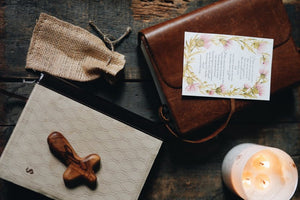 Clinging Cross
This beautiful cross is crafted from wood pruned from olive trees from the area surrounding Bethlehem. These crosses are carved, crafted in, and imported from Israel. 
Please note, orders made today will ship Lordwilling October 14th.


Each cross is accompanied with a 5.5 x 3.3 inch print of a hand-painted watercolour, with foxglove flowers on one side, and blooming Scottish thistles flower on the other. The prayer card is printed on beautiful cotton watercolour paper and has a prayer, written by Ann Voskamp, on both sides.
The cross measures 3.75 inches tall, 1.75 inches across, and comes in a burlap pouch.
The Clinging Cross was designed, carved, and smoothed to be clasped and clung to in one's hand. It reminds us of how we cling to Jesus every day – and reminds us of how it's Jesus holding us secure.