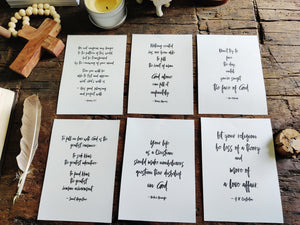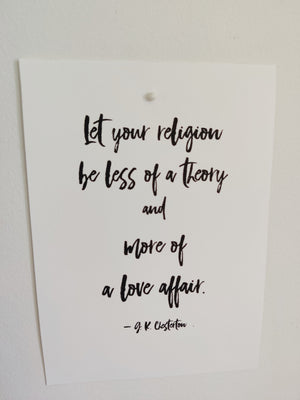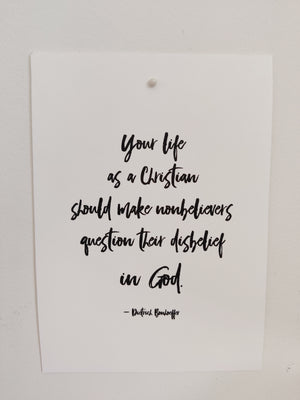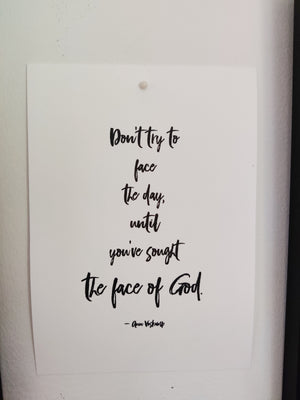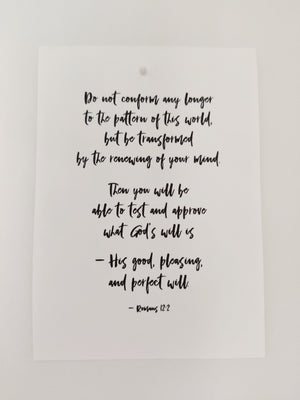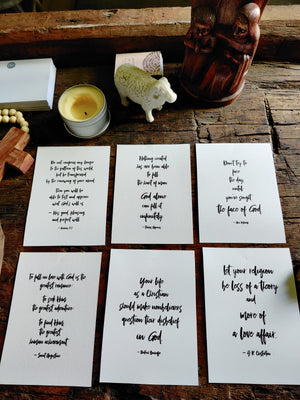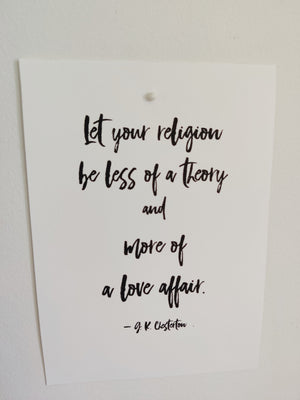 In His Word Pack - Notes for the Soul
Orders made today will ship Lordwilling October 14th.
In His Word Pack - These quotes speak to how precious His word is, how it gives us life, and the necessity of staying in His Word daily. 
The following six quotes about the need to stay in His Word are in this pack:
To fall in love with God is the greatest romance; to seek him the greatest adventure; to find Him, the greatest human achievement.
- Saint Augustine
Nothing created has ever been able to fill the heart of man. God alone can fill it infinitely.
- Thomas Aquinas
Let your religion be less of a theory and more of a love affair.
- G. K. Chesterton
Your life as a Christian should make non believers question their disbelief in God.
- Dietrich Bonhoeffer
Do not conform any longer to the pattern of this world, but be transformed by the renewing of your mind. Then you will be able to test and approve what God's will is—His good, pleasing and perfect will.
- Romans 12:2
Don't try to face the day, until you've sought the face of God.
- Ann Voskamp
The Notes for the Soul come in 5 x 7 prints, and are printed in rich black hand-lettering on heavy, textured linen paper.
These carefully curated quotes from various Christian thinkers are the perfect addition to your daily routine of prayer, meditation, and devotion. They can be framed, pinned to a bulletin board, or tucked into a journal or Bible. These quotes are printed on high quality textured linen cards in beautiful hand-lettered black ink, which adds an element of the artistic to any contemplative space. There are four Notes to the Soul packs; each pack demonstrates a theme befitting different chapters in life, and each quote is a gentle reminder to focus on Christ daily. Each pack comes with six quotes of various Christian thinkers, and are a beautiful and tender addition to a prayer or devotion space, or one's study room.